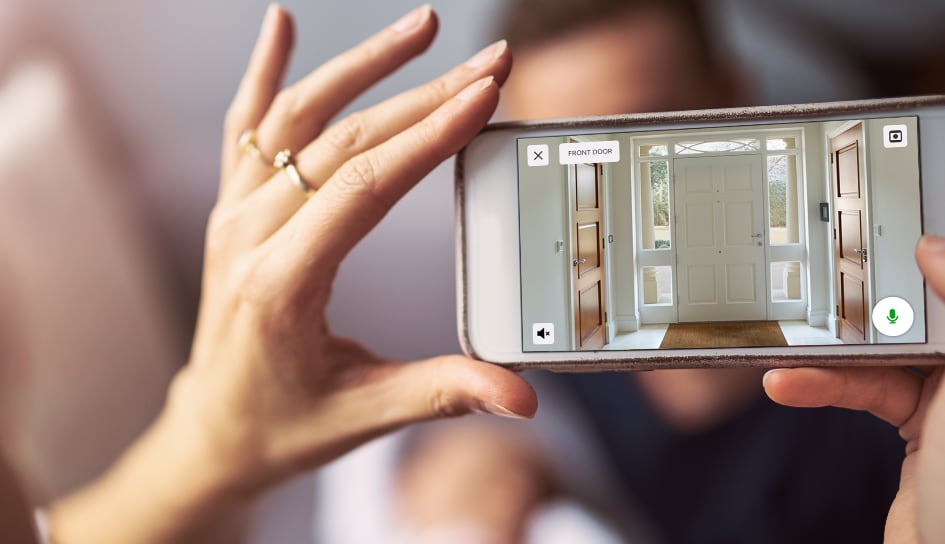 Are Smart Locks Worth It In Texarkana
Do you often think about improving the locks at your home? You can use regular locks with keys and secure your entryways. With that being said, if you want the most advanced solution, you can get a smart lock that can integrate into your security system.
You might be asking the following question: Are smart locks worth it in Texarkana? Or is this an example of wasting your hard-earned money on unnecessarily complex gadgets?
Traditional Locks Vs. Smart Locks in Texarkana
In the matter of entryway locks, you will find plenty of options. With that in mind, you will discover the majority of entryways are protected by one of the following: a deadbolt and handle lock combination, a keypad system, or a smart lock. Turn the key on a conventional deadbolt, and a metal bolt slides through the strike plate which is connected to your frame. The bolts are sometimes a door handle lock that's operated via a spring, which means the door is more difficult to break open with a a tool like a crowbar. If you would prefer not having to mess with a traditional keyed lock, you can get a touch-pad solution that engages the bolt by using a 3-4 button pin code.
Smart locks are interlinked systems that is a popular alternative for your ordinary deadbolt and door handle. Similar to keypad unit, you enter a numerical PIN to gain access. But when you utilize a smart lock, you will be able to link up to your property's wireless network or your overall security package to bring even more functionality. By using a phone app, you are given the chance to:
● Remotely lock and unlock your door
● Set custom PIN numbers for friends and family
● Receive a text alert in the event the door lock is opened
● Set short-term PIN numbers for visitors
In Which Circumstances Are Smart Locks Worth It In Texarkana?
If you are thinking about using a couple smart locks as replacements for your standard keyed entries, you may or may not think they are worth the effort. It might be nice to operate your locks from work, but it really depends on the make or model of how reliable they will be. If you go with a stand-alone unit, ensure that your smart lock utilizes up-to-date encryption and has a smartphone app that is updated often.
But keep in mind, the true power in a smart locking system is found if you connect it to your property's complete security package. Now you can make your locks interact with other security devices to upgrade your home's defense while adding convenience to your daily routine. For example, if your doorbell camera detects someone approaching your front porch, your smart locks are able to automatically lock. You might also use a geotracking feature on your security system mobile app and automatically unlock your doors as you pull up the drive. You even have the option to set off an alarm if someone attempts to enter an invalid code repeatedly.
When you weigh the benefits, a smart lock is worth it in Texarkana if it's connected to your overall home security!
Reach Out Today To Include Smart Locks With Your ADT Security System
If you want the leading smart locks in Texarkana -- along with a state-of-the-art home protection plan -- turn to the professionals at Secure24 Alarm Systems. We will customize the right configuration with all the components you need like locks, alarms, and cameras. Dial (870) 705-5023 or submit the form on this page to get started.