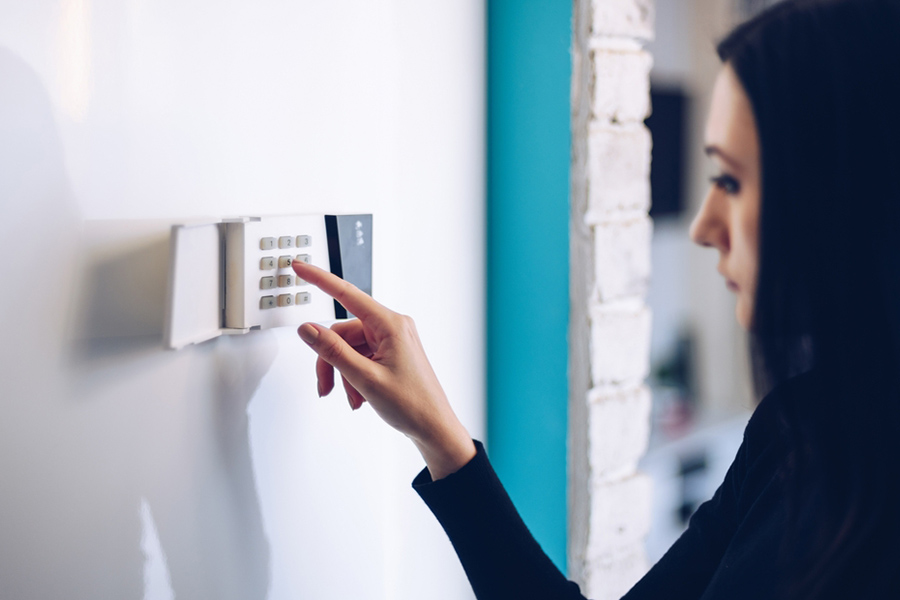 How To Reset Your Home Security System In Texarkana
One perk of having your security system installed professionally is that you rarely have to worry about it. With that being said, there will likely be a couple situations where you must reset your alarms in Texarkana. If you use the ADT Command hub, a reset usually needs only a couple button tap after occurrences like battery changes, power outages, and false alarms.
Check Your Instruction Manual Before Trying to Reset Your Alarm Panel
A word to the wise before you try to reset your Texarkana home security system, read your manual first. You'll never want to damage your property's defense because you hit the wrong button. Additionally, the process may be different if you switched from a numbered keypad to a modernized touchscreen interface. And if you can't reset your system, don't worry as you can always call the experts.
Resetting Your Texarkana Security System After A False Alarm
Typically, a false alarm takes place as a result of a sensor that was tripped by accident. You are able to utilize the central hub or bring up your ADT security app and hit the shield image and enter your credentials to turn off the alarms when this occurs. You might get a call from your 24-hour monitoring specialists, but simply inform them that you had a false alarm.
Tips To Reset Your Alarm Following A Power Outage In Texarkana
If power is lost because of a storm or other event, you might begin hearing a repeated, high-pitched beep from your central command hub. This signifies that your security is running off the backup battery. To reset your unit and silence the constant chirping, you need to disarm/rearm the system.
But please note, if power is out for an extended time, you might need a complete reset of your system. Pay careful attention to the directives in the instruction manual -- typically by submitting your code and pressing the off button two times -- and you should be running fine. You might still hear the auxiliary power beeping, as it may not end until your battery reaches a full charge. Call your security technician if you continue to have issues with your ADT system at least 20 hours after power is restored.
When You Need To Reset Your Home Security System After Switching Out A Battery
Occasionally you will have to replace a battery powering one of the devices in your security installation. When this needs to be done, you want to change your alarm system to "Test Mode" so you don't trigger an accidental alarm. When the new battery is put in place, remove the alarm out of "Test Mode" and revert back to normal operations. If the system fails to register the device or the battery light stays on, you might have to perform a full reset of your security system.
Reset Your Texarkana Security System Following The Addition Or Deletion Of A Code
The addition and deletion of personal codes can be completed on your ADT Command interface and the ADT Control mobile app. You won't require a resetting of your system when deleting or adding users. However, if you find yourself moving to a new property with an existing ADT system, you should reach out to your residential security experts at (870) 705-5023 to establish a new service. The technician will visit your property to replace outdated parts, place more devices (if necessary), and do a factory reset.
A Well-Designed Security System Can Be Yours Today
Figuring out how to reset a home security system in Texarkana is a challenge if it isn't equipped with understandable devices and controls. If you're ready to find your easy-to-use home protection system, contact (870) 705-5023 or complete the form below. Our specialists are pleased to design the ideal security system for your residence.