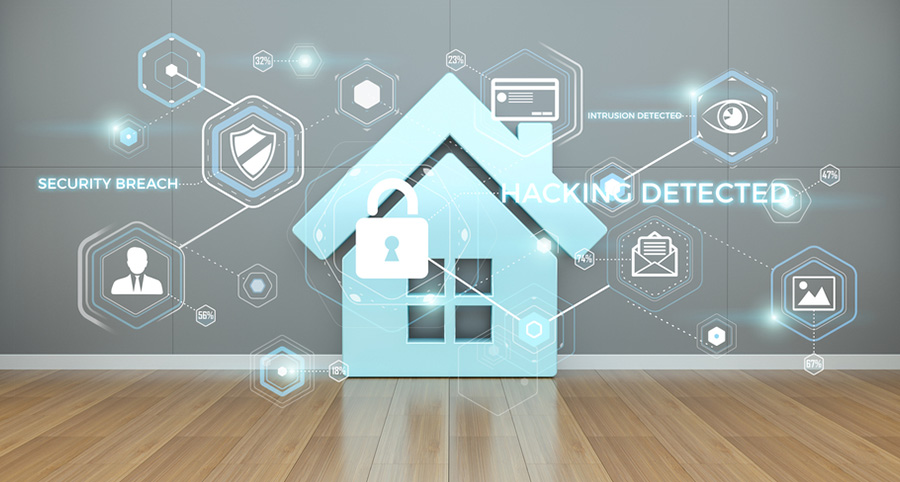 Is There A Reason To Worry About Smart Home Hacking In Texarkana?
In many ways, smart tools like security cameras and video doorbells have made our lives more secure. We can get updates whenever someone arrives at our front porch, and we can even have footage sent to us when questionable activity is happening. Having components we are able to access via the internet warns us of potential hazards instantaneously. But there is one chief downside. The quick access that keeps us connected is also creating a pathway for hackers.
While you don't have to lay awake at night fretting over smart home hacking in Texarkana, you ought to be cognizant of the risk involved and implement a plan to steer clear of it.
Ways To Block Smart Home Hacking
It's amazing how the internet has changed our lives as just about anything is accessible online, including your security components, smart televisions, and even your oven. The drawback is that this creates more pathways for virtual villains to break into your network. Even so, you don't need to eschew wireless home security systems or other smart appliances. Rather, follow these suggestions and do what you can to keep invaders away from your network.
Use hard-to-guess passwords: This is a necessity for all accounts, including your home's wireless network. Use upper and lower casing and an assortment of numbers, letters, and special characters. Stay away from birthdays, anniversaries, or other options hackers might easily determine. A password generator will give you something absolutely random and password management software can aid you in keeping tabs on your various passwords and accounts.



Avoid default settings: When you first unbox that new router, chances are it will come with a standard password to facilitate the setup. Don't forget to update it. Hackers may be aware of these default settings too. Setting up your wireless network and new router properly in the beginning is vital in keeping you secure.



Create separate networks: Why put your smart fridge, your security sensors, and your home computer on the same network? The majority of routers allow you to set up a distinct guest network. Be sure to use it and shield personal material found on your phone, desktop, and laptop.



Add protection with a firewall: Firewalls aren't just for business settings. They may also be integrated with your personal network. Firewalls are able to watch your network's traffic and stop suspect activity. You could opt for a router with an incorporated firewall.



Utilize the top encryption standards and security protocols: If you own a recently manufactured router, you might have the chance to utilize WPA3, the most up-to-date wireless security protocol. If not, WPA2 with AES encryption will be sufficient. You need to install home security components that feature 128-bit encryption or higher.



Be certain software and firmware is current: Keep your firmware and software up to date for all devices, including your networked camera surveillance. Many times, these updates will address various susceptibilities and bolster your network's security.
Beware of Lower Quality Smart Home Components In Texarkana
When working with a respected company like ADT, you'll be impressed by the fact that any security susceptibilities in surveillance systems or other components are handled in a quick and expert fashion. Other knock-off brands may not be so conscientious. Purchasing your surveillance systems, video doorbell, smart thermostat, and other items from a lone source like ADT is a wise choice. And deciding to have all of your components installed simultaneously will go a long way to ensuring flawless configuration, operation, and security. It's also worthwhile to point out that ADT Command, your centralized touchscreen, uses two-way encryption when interacting with your connected components.
Customize Your Own Texarkana Wireless Home Security Package
Since you now have a greater understanding on how to keep your wireless network safe from cyber criminals, It's the right moment to begin designing your own smart home security system in Texarkana. The security experts at Secure24 Alarm Systems are here to customize the right package for your family. Call (870) 705-5023 or submit the form to get started.