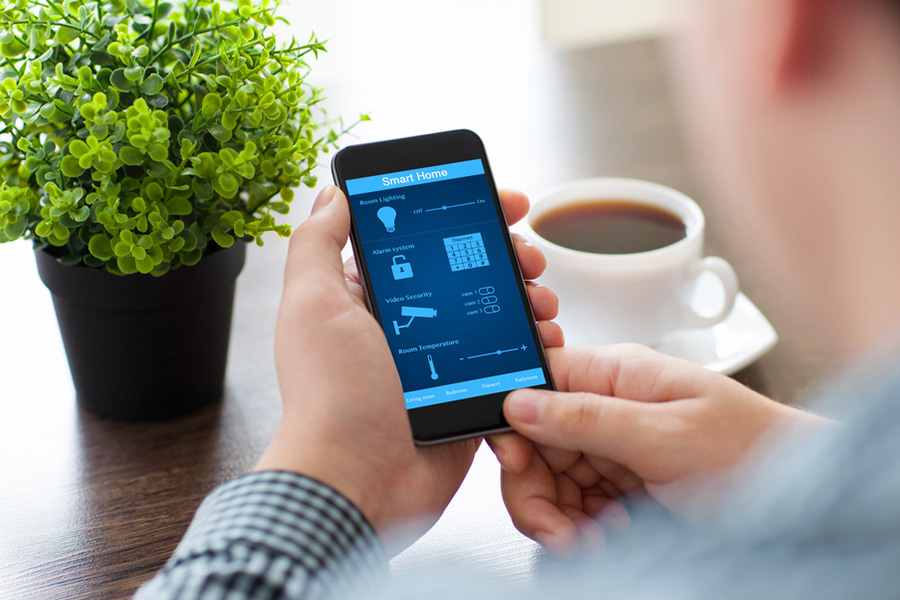 How To Control Your Texarkana Home Security Using Your Phone
Nowadays, a home security system goes beyond alarms and sensors. Your home defense can now involve integrated smoke detectors, smart lights, and a range of home automation equipment. To command everything you are able to use your convenient touchscreen interface when you are home. When you're not on location, you can control your Texarkana home security with a phone.
Luckily, the ADT Control® home security app makes remote access and scheduling a breeze.
Getting Started With ADT Control
The first step to controlling your Texarkana home security system through your cell phone is through a download of the ADT security app for your Android or Apple phone. At installation, your rep will instruct you through the initial set-up. After you have decided on your username and password details, you are able to enter it on various phones or tablets. When wanting to engage your home's security, touch the shield icon. You also have the ability to access all components from your phone, including cameras, sensors, and home automation components.
Access Your System From Wherever You Are
A home security app on your cell phone makes it easy to manage components within your residence with an easy tap of your finger. Did you remember to engage the front door lock when leaving for the day? Just access ADT Control. You have the ability to set your alarm, check camera footage, turn lights on or off, turn up your HVAC, by touching the correct icon within the app. You can even get instant alerts on your mobile device in the event any of your security devices are triggered.
Improve Your View
When you control your Texarkana home security system with your phone, you can get a real-time glimpse into your residence and surroundings when cameras are active. Peruse live views from any connected camera right from your cell phone, and save short video snapshots or an image, and watch more extensive videos as desired. In the event guests show up – the mail person, a delivery driver, or a relative -- take advantage of the two-way talk feature to give them instructions.
Increase Functionality With Scheduling And Geofencing
When you go to the main menu, you will find some advanced features. Use scheduling your comfort levels, sensors, smart lighting, and whatever else you want by creating your own unique scene. Here, you can designate how devices interact with one another, and when you want them to turn on or off. Make a nighttime scene that switches off the common-area smart lighting, turns on the outside entrance light, lowers the comfort levels, and engages your alarm system. Then customize a morning scene that reverts the settings when you need to get out of bed.
If you want to go even more high-tech, you might turn on geo-services from your central command center or smartphone. You can now have your residence prepare itself by operating locks, turning off the lighting, and engaging your alarms when you drive away. When you arrive from a long day's work, your house will spring to action by automatically putting up the garage door and turning off your alarm.
Reap The Benefits Of ADT Control In Texarkana By Speaking With Our Security Experts
Now you're able to walk out your front door with peace of mind knowing your house is [[safer|more secure|better protected] than it's ever been. Simply dial (870) 705-5023 or submit the following form and a one of our security specialists will guide you toward the right home security system for your unique needs -- bolstered by the incredible ADT Control app.