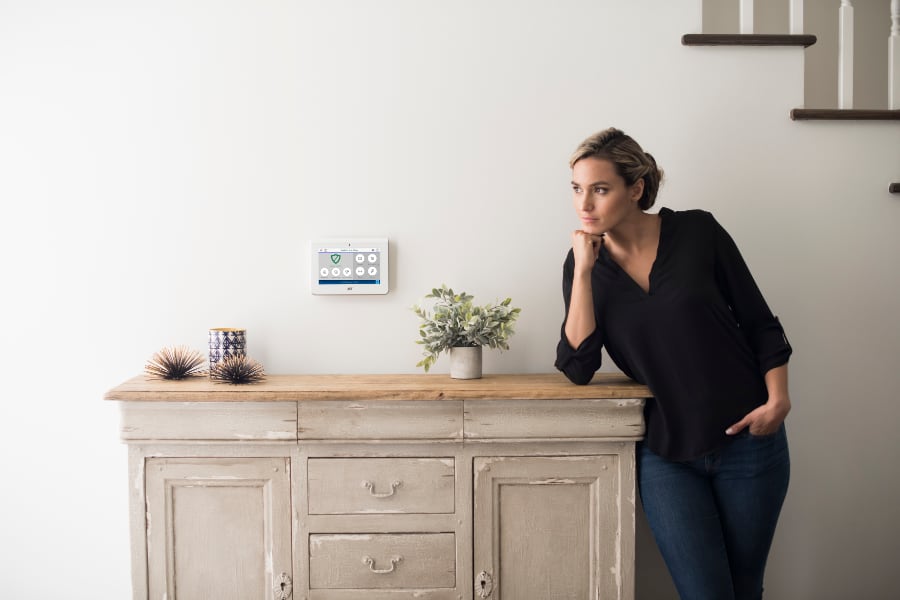 What Are The Next Steps After Your Home Security Alarms Go Off In Texarkana?
A security system should protect your home. But what happens in the event your home security alarms go off in Texarkana? What are the right steps to take to ensure you and your family are secure?
Your first priority is not to panic. Remember that your around-the-clock monitoring specialists are always standing by to assist. Then proceed with the recommended actions to be prepared for any urgent situation.
Our Dedicated Representatives Help You Stay Safe
A security monitoring representative is alerted in an instant whenever your Texarkana home security alarms go off. Once a representative is informed, they will call you n a hurry to ascertain what caused the security system. Your alarm will trip in various situations, including:
Burglary

Flames or smoke from a fire

Flood

False alarm
In circumstances where a device was accidentally triggered—like not remembering that your sensors are switched on when you open a window— a representative will call to ask if help is needed. Provide your passcode, and they can turn off the alarm.
In the event there is a legitimate crisis, your representative will summon first responders, including firefighters, EMS, and law enforcement, to your property. They also have the ability to act as your proxy if you are not on site. The monitoring agent will even apprise emergency services on which entry sensor was triggered, increasing their preparedness for what could be a hazardous environment. The monitoring expert will stay on the line with you to assist in keeping you in control and instruct you on what the next steps should be.
Here's What You Should Do if Your Alarm Goes Off In Texarkana
Getting roused from bed in the wee hours of the morning to a security warning echoing through your house can be terrifying—even moreso if you have no idea why it's happening. The smartest thing to do is stay as calm as possible and proceed with the following:
First, move to a safe place. Round up your loved ones in an expeditious manner and relocate to a protected area at your property or leave the premises entirely. It's a natural response to want to face the situation in your home, but this may put you and your family at greater risk. Instead, concentrate on keeping yourself and your family protected and let the professionals resolve the problem.
Second, take advantage of your mobile security application to keep in touch with your monitoring team. They'll send responders who will be en route to your home within minutes.
Third, keep in close contact with your monitoring team and emergency responders. You are able to be patched through, so everyone is talking together. On the other hand, if you're not able to be in direct contact with authorities, you can still receive notifications via text. Even if your dealing with a false alarm, it's a good idea to keep adequately communicating with everyone involved so you will be ready should a real emergency happen.
Get Protection For All Types of Emergencies in Texarkana with Secure24 Alarm Systems
From burglary attempts to flooding, Secure24 Alarm Systems works hard to make sure your family and your home are secured. With around-the-clock monitoring, home automation, and a range of sensors, your property will turn into the safe haven you intended it to be. Customize the perfect home security package by submitting the form below or reach out to (870) 705-5023 to speak with a member of our team.