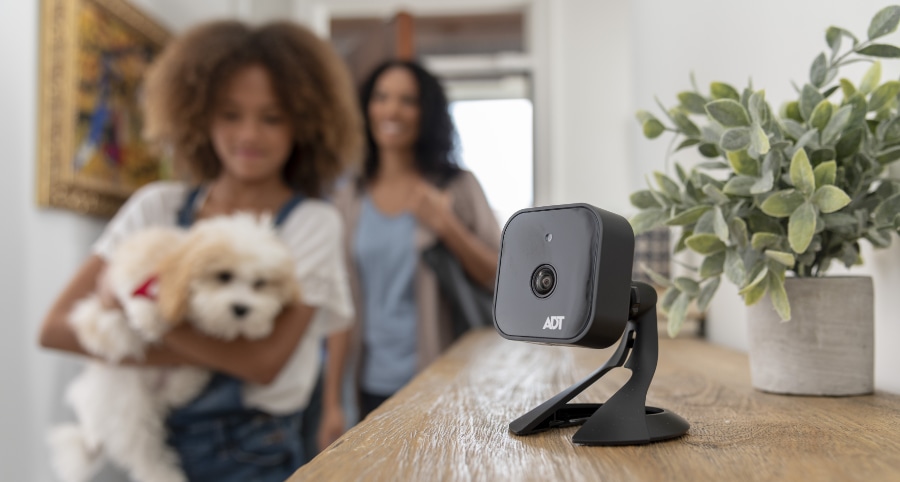 Where To Place Home Security Cameras In Texarkana?
Where are the most effective locations to place your home security cameras in Texarkana? Normally, there are three major regions of the home for video surveillance: your principal entryway, the exterior space around your home, and key interior rooms. While your security installer is able to suggest where you should begin, here are some helpful tips on where to place your home security cameras around your residence.
Always Safeguard Your Front Entryway
Even though it may seem crazy that an intruder would try to casually enter through the front door, 34% of break-ins happen at this passageway. You can also count delivery bandits among other risks to think about. A doorbell camera is able to handle these types of concerns with crystal clear high-def, wide-angle capabilities.
Doorbell cameras are nice as you are able to speak with all guests who walk up and press the button. With the help of your cell phone app, like ADT Control, you can answer all engagements with 2-way talk and real-time footage and appear to be at home. When a person begins doing something criminal, you are able to have your video doorbell instantly document the event on video and deliver it to your cell phone via a text notification.
Plan Ahead to Maximize Coverage With Your Outdoor Video Surveillance
Where to place home security cameras around your property is often a difficult task. Fortunately, there are some useful recommendations to help ensure your home is defended properly.
Cameras at the corners of your Texarkana residence allow for a large sightline, letting you see two sections of your property.
Position underneath an overhang or straight into a length of cladding or edging are ideal locations for surveillance devices as they will be partially concealed by your home.
Above your garage, since the garage door is a more likely access point for invaders than you might believe!
Above a patio or back door -- or any entryway not visible from the street.
To make sure these locations are successful, be sure to cut back any brush and branches that could obscure your ability to see clearly.
Suggestions To Enjoy The Most From Your Interior Surveillance
You have more options on where to place home security cameras inside your residence in Texarkana. But the additional versatility results in there being more factors to consider:
Windows and Sunlight: Although it's wise to ensure your windows are down and latched, the sunlight through a window can cast a glare on your camera's video feed. Point the front of your camera away from direct blasts of sunshine to avoid this.
Use Your Height Advantage: Just like a watchtower, a surveillance device installed in a high place will provide a broader view. Try placing your cameras at the top of bookcases or attached to the upper reaches of a wall.
Choose Unreachable and Secure Locations: Your video equipment will lose its ability to defend your property if it's damaged or destroyed. Install your devices in locations where children or pets aren't able to mess with them. You could try mounting or other ways of securing them to ensure they don't crash to the ground if mistakenly jostled.
Houseplants and Decor: The greatest surveillance system will fail to be of much use if you have a plant in the way. But it's important to note, potted plants and other decor items also have the ability to hide your recording devices. Just make sure they don't obscure the lens!
Secure24 Alarm Systems Knows Where To Place Your Home Security Cameras
To ensure the proper installation of your home security cameras and additional security components, turn to the professionals at Secure24 Alarm Systems. We'll find the ideal plan for your complete residence -- defending every square foot. Dial (870) 705-5023 or submit the form below to get started.